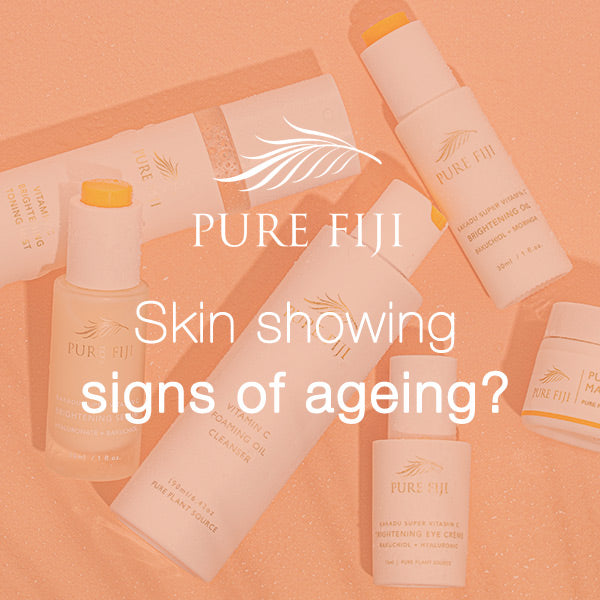 Skin Concern
Fine Lines & Wrinkles
Cause: Aging of the skin can be caused by environmental stressors that we can't control; UV radiation, smoking and air pollution. It is also attributed to poor diet, stress, and sleep deprivation but as we age the levels of collagen, elastin and hyaluronic acid significantly reduce.
Solution: Minimise exposure to environmental stressors, use SPF30+ daily and apply products with anti-aging ingredients such as Vitamin C and Vitamin A (retinol). Our Vitamin C collection is perfect to help combat the signs of aging and stimulate collagen. Our Kakadu Super C Brightening Serum and Brightening oil also has Bakuchiol, a natural alternative to Retinol (Vitamin A) that helps rejuvenate skin or our Anti-Aging Intense Day Creme is another great day creme to reduce wrinkles and increase firmness.
Shop Social
Get social with @purefiji on Instagram and tag #ilovepurefiji so we can flaunt you in our feed.